Installed then... forgotten!
In 1963, the water supply authorities of Lucerne (Switzerland) installed Stop Silent non-return valves. Since then, the valves have been doing their job: they make backflow impossible and thus prevent the risk of water contamination.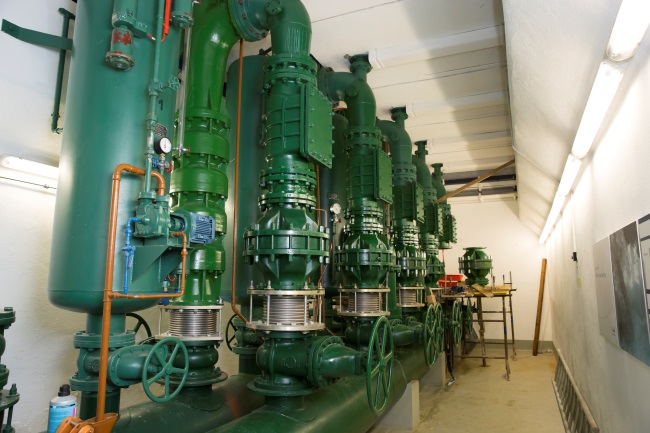 Lucerne Pumping Station - Water Supply
The highly appreciated Stop Silent valves from Lasso Technik were installed in large numbers and have been operating autonomously, reliably and permanently for years. In Lucerne, multi-cone valves with EPDM (ethylene-propylene-diene monomer) membranes have been installed in the water distribution system. These are still fully functional 56 years later.
Efficiency that lasts
Daniel Rohrer was very surprised in March 2019 to receive a request to replace the backflow preventers in Lucerne's water supply system. The installation was carried out by his grandfather, who founded the company many years ago.
When the valves were replaced, it was confirmed that they were still fully functional. However, they were replaced in order to give the entire system a second lease of life.
The Stop Silent non-return valves have been dismantled and the valve cones have been replaced by stainless steel cones with silicone membranes in accordance with the current KTW, BfR and W270 approvals for drinking water.
As the pumping station at the time was generously dimensioned and high-quality components were used, it is not impossible that the Stop-Silent multi-cone valves will still be in service in 50 years' time.
The new Stop Silent valves were mounted in the original valve body.
The advantages of the Stop Silent multi-cone valve:
minimum pressure loss
low energy costs
low maintenance
no water hammer
no mechanical moving parts